Kantar has recently published data on the sales of smartphones equipped with the major mobile operating systems, upgraded to the quarter ended in August. Interesting highlight, first, the trends relating to an operating system like Windows Phone that is experiencing a time of transition in anticipation of the arrival of Windows Mobile 10. Despite that fact, Microsoft's mobile platform has experienced growth in various countries worldwide and in the EU5 (including France, Germany, Spain, Italy and United Kingdom).
To mention, regarding Nations outside the EU5, + 1.6% registered in China, a market that has never been easy to deal with for Windows Phone products. Static, on the contrary, the market share in the U.S., other key market (share fixed at 3.5%). As regards the events closely linked to Europe, there has been a growth in Germany (+ 3.6%), United Kingdom (+ 0.3%), France (+ 3.2%) and Spain (-0.3%) and Italy (-0.8%) show a slight decline. In an absolute sense,Italy remains among the Nations with the highest market share of Windows Phone devices, attested on 13.7% (the highest percentage among the countries/areas monitored by Kantar).
As for other operating systems, the domain of Android is not in question and in the EU5 Google mobile platform area rises more than 70% (72.2% to be precise). The decline, however, is present and is quantified in 3.3%. By examining the data of the individual European Nations are contractions of the market share of Android devices important enough, for example, in Germany (-7.1%), United Kingdom (-5.2%), France (-5.2%), while Spain and Italy recorded a growth of 1.4% and 1.8% respectively. Expanding the spectrum of analysis to non-European countries, the growth in the USA (+ 2.5%) and Japan (-5.6%) in China, contraction (-5.9%) and Australia (-11.2%).
Closes the picture with iOS, still in second position in theEU5 region with an increase of 2.4%, determined by market share increasing in Germany (+ 4.6%), United Kingdom (+ 5.8%) and France (+ 2.6%); in Italy the percentage of iOS devices does not highlight significant differences in the observation period and remains static at 10.6%. IOS in our country remains off of just over 3 percentage points from three Windows Phone, which is the second most popular OS. Broadening the scope of observation to countries outside Europe there is thecontraction of the market share in the USA (-2.1%) and growth in China (+ 5.1), Australia (+ 8.5%) and Japan (+ 6.7%).
In conclusion, it is appropriate to recall that the balance between different platforms probably will be remixed in the last quarter of the year as all the leading manufacturers, starting from Google, Apple and Microsoft, have raised the curtain on the terminals to which it is tasked to support sales in the run up to the holiday season. New Nexus, new iPhone, new Lumia among the protagonists of the next few months, without neglecting the proposals coming from the makers of Android smartphones.
Gallery
Kanter: Android dominates China, iOS gains in Europes …
Source: www.chillicious.com
Sony Xperia T2 Ultra Arrives in the UK and Other European …
Source: news.softpedia.com
Which Gadgets Are Employees Bringing To Work That IT …
Source: www.businessinsider.com.au
Android increased its lead in smartphones in Q3 sales boom …
Source: zdnet.com
Amazon Germany lists Sony Xperia Z with the price tag of …
Source: www.intomobile.com
Windows Phone App of the Day: Onefootball
Source: www.softpedia.com
Apple takes smartphone lead from Google Android with …
Source: www.afr.com
Download LCTSG Mobile iOS Apps
Source: gallery.mobile9.com
Android Top on Smartphones Sales in Key Global Markets
Source: thenextweb.com
Windows Phone 8.1 Review: Cortana Leads a Feature-Packed …
Source: mashable.com
Windows Phone App of the Day: Onefootball
Source: www.softpedia.com
Apple and Samsung Tied In Q4 Phone Sales
Source: www.gadgethelpline.com
Stephen Elop to become new lead of MS' devices division …
Source: www.neogaf.com
Chromebooks Account for Half of K-12 Device Shipments …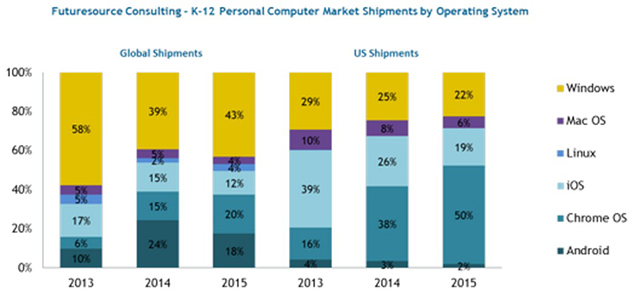 Source: thejournal.com
What's Hot in ICT in 2014?
Source: www.slideshare.net
Windows Phone App of the Day: Onefootball
Source: www.softpedia.com
Moto G Has Turned Motorola's U.K. Fortunes Around, Study …
Source: techcrunch.com
UPCOMING NOKIA BEAST!!! NOKIA P1 ~ IT Segment
Source: itsegment.net
One in 10 smartphones sold in Europe is a Windows phone
Source: i4u.com
Mobile development research shows complex picture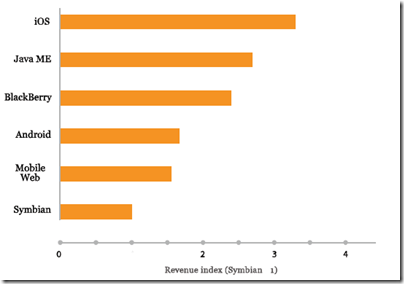 Source: www.itwriting.com