In an interview with Mark Shuttleworth, founder of Canonical, is inclined to the idea
It's a long time since Mark Shuttleworth does not exposes irreverent questions about the universe firsthand Ubuntu Touch: on the occasion of the MWC 2014, the man from the Isle of Man has been interviewed by the editorial staff of TNW, giving answers – again – to questions rather applicants.
Because the development of retro wristwatches has been slowed? How he plans to proceed Canonical in his plans of convergence?
The founder of Canonical first reassures customers: Although he's talked a lot about lately, the development of tablet and SmartTV didn't stop. As our Stephen Lever pointed out in a clever reflection, having apparently suffered a sharp slowdown was just the smartphone platform: a move wanted, according to Shuttleworth, to keep parallel the development of platforms for smartphones and tablets:
We have slightly slowed down the phone to do both [smartphones and tablets] simultaneously, and they're both more or less for the third quarter.
Ubuntu wants to continue with its objective of convergence and Mark isn't a secret: Canonoical House disputes in the past two years were not wasted, but pursue the same idea of unification espoused by other majors, such as Microsoft – makes your eyes sparkle at the former CEO:
[Ubuntu smartphone Touch] will delight some and make it a bit sad others – not because it is a bad product.
Meanwhile, we are strengthening the application catalog, some user interface components and anything else that might make you happy even more people, at which point we can adopt a more direct marketing strategy [shotgun-oriented, ed.].

We will have a catalog application that will be valid as that adopted by Microsoft to launch and will not necessarily cost us $100 million, because we're working so great for developers.
It was fun to be in dispute on Ubuntu in the past two years, it is true, but at the same time we have earned so much love for developers, they want our success.
However Mark admits that the duopoly Android-iOS in the smartphone arena is undeniable, and yet remain the wearables. That nascent form-factor that may levy a huge success if applied to complete software ecosystem, which Ubuntu aims to be.
The idea, reading between the lines of his interview, seems drawn to really Mark and its much to leave to think of a future really featuring wearable "powered by Ubuntu":
If there wasn't this great cleavage in form factor [different], the world would be iOS and Android.
We could attract share, do a job by the book, a group of followers and fans get 10% of the market. It would be nice, but it would be the 10% of the market and we would be third parties, third parties, and forever permanent.
But there are divisions in different form factors that potentially allow you to climb from 10 to 50 percent, and the big bet that we've done is convergence.
In any way, shape or appearance, these devices will become different faces of the same aspect computing staff.
Concluding with a comparison that explains better the idea of convergence:
Looking at the physical aspect, it is increasingly likely that Silicon that compose the core of a laptop may be the same silicon that is in a tablet or a phone. There's folks who build core Tegra tablet, 5 5 5 phones and Tegra and Tegra. CPU level, this is convergence.
Not only theory, anyway, but veritable affordability of convergence in monetary terms:
Suddenly becomes a lot cheaper because there is volume, scale, and the same set of instructions. And it's interesting. In terms of experience, I think the fact that Microsoft continues to pushing on convergence is magnificent. Makes it valid [the idea]… Mentally, we embrace this idea and it's important.
Shuttleworth then doesn't seem to be at all discouraged by the past (and disappointing) flop but willing to try again, and Ubuntu Edge to do so with its convergent platform in a world of fierce competitors resting on fine bases that consolidated.
Gallery
First Ubuntu Touch Images Based on Ubuntu 16.04 LTS …
Source: news.softpedia.com
Samsung and Pebble Rule Supreme in US Smartwatch Market …
Source: news.softpedia.com
Fedora 23 Linux Is Now Available for AArch64 and POWER …
Source: linux.softpedia.com
Ubuntu-Quantal Quetzal Live Theme for Nokia C1-01, C2-00 …
Source: www.themereflex.com
Ubuntu Touch adesso disponibile anche per OnePlus One …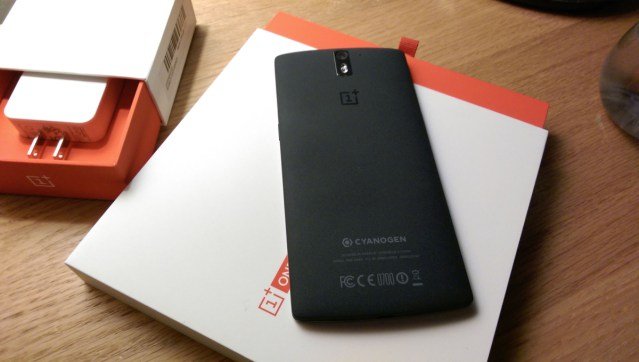 Source: gizblog.it
Samsung Gear Fit 2 Review
Source: news.softpedia.com
Come Installare Ubuntu Touch In Dual Boot Su Android …
Source: www.androidblog.it
Rikomagic MK68, MK36, MK36S and Ubuntu Linux mini PCs
Source: www.doovi.com
Samsung Gear S3 Frontier Review
Source: news.softpedia.com
1 ⋆ Selulerku
Source: selulerku.com
Fitbit Charge 2 Review
Source: news.softpedia.com
Watch: Steve Irwin's Father Asks People to Protect the …
Source: news.softpedia.com
Operating System theme for Nokia C1-01 & C2-00 – ThemeReflex
Source: www.themereflex.com
Foto Alla scoperta di Ubuntu "Lucid Lynx"
Source: www.repubblica.it
Samsung Gear Fit il nuovo braccialetto intelligente per il …
Source: www.lffl.org
Un client Material per Reddit: Karma Machine
Source: www.androidworld.it
Samsung Family Hub: il frigorifero smart con display …
Source: gizblog.it
Evercoss-Elevate-Y-Power ⋆ Selulerku
Source: selulerku.com
Asus intros the Q200E Windows 8 and X201e Ubuntu Linux …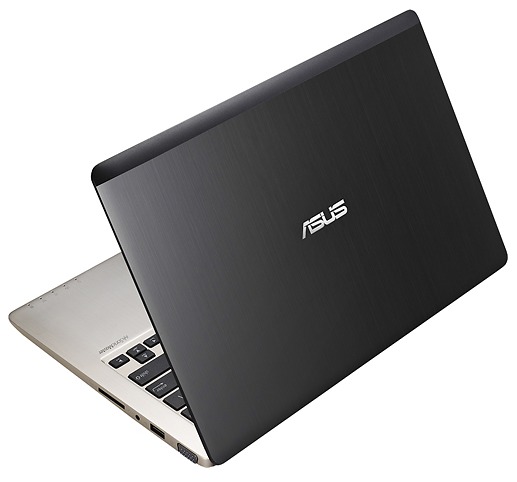 Source: www.notebookcheck.net
dukungan-widgetjpg ⋆ Selulerku
Source: selulerku.com