Increasingly seen more tablets in corporate environments and, as it happens in the general market, or perhaps to a greater extent, the Apple iPad is the leader in this sector. We have the best solution for a corporate environment? I don't think so, an Android tablet powerful enough (not to speak of a Kindle 7 inch) is much better than an iPad.
Why I say that? Those who have used iOS ever perhaps Intuit where shots are going. IOS does not exist a common file system (it is hidden). Applications can only access your personal information space, and any transfer between applications is very controlled by the operating system.
This, making sure that security is very effective, is a drawback to work, just as a door without a handle is very safe but does not allow to be used. In the corporate environment, it is common to have a common pool of files between several applications. There are documents that can be opened and edited with different applications. Exported information with an application, opens with another, is shipped with a third, returning to receive and reopened with the first. This IOS is very difficult to do.
It is true that there are applications in the iTunes Store that allow you to open many document types, and the fact that there is this kind of applications indicates that there is a need for a common work space. The problem of using these applications is that if we decide to change application we lose all these files, unless you return it to synchronize through a computer. All very complicated, as you can see.
With Android things like this don't happen. The directory structure is usually hidden in the majority of applications, but is for simplicity, not because you can not access it. We can perfectly have several office applications installed on an Android tablet and use them on the same set of files without any problem. The work cycle is very similar to what is done with the PCs.
It is true that Apple has innovated a lot in many ways and there are many user profiles for those who have a directory structure is unnecessary, adds complexity for free. But in the corporate environment it is not so. I think that Android is much better suited to this environment.
I don't want to close this entry without also criticizing Android. In the corporate environment are few Android tablets, and it is no coincidence. Most of the Android tablets are more attacking the sector of entertainment and low sizes (where Apple left a huge hole) that the corporate sector. And it is here where Microsoft has much to gain. Windows 8 you can eat this market, just as it has cornered the PCs.
Gallery
Surface Tablets Used at Work More Than iPads
Source: www.pcmag.com
Can Android Tablets Surpass the iPad in the Corporate …
Source: www.tablet2cases.com
11 ways Samsung Galaxy Tab S is better than Apple iPad …
Source: economictimes.indiatimes.com
13 Tech Products That Stood Out in 2013
Source: mashable.com
You can use Chrome OS on a tablet, but it's not an iPad …
Source: www.cbs46.com
iPad Mini, Padfone 2, Microsoft and Android: Whose tablet …
Source: www.abc.net.au
Business Case Of Desktop Virtualization
Source: www.slideshare.net
Mappt
Source: appcrawlr.com
Frenzy 8Z Android Tablet Review: Being Thin And Light Is …
Source: www.forbes.com
The advantages of a remote PC setup over a native Windows …
Source: www.pocketables.com
Samsung Galaxy tablet: Free with a Daily Telegraph …
Source: www.news.com.au
Tablet devices for medical students and physicians …
Source: www.stevenchanmd.com
Tablet gift item
Source: www.slideshare.net
I Like Lenovo's New Tablet, But I'm Still Not Dumping My …
Source: www.businessinsider.my
Google Launched Android Instant Apps lets you use them …
Source: goandroid-simran.blogspot.com
Excelvan Stands: More professional, Higher quality and …
Source: www.ebay.ie
I Like Lenovo's New Tablet, But I'm Still Not Dumping My …
Source: www.businessinsider.sg
Five Tablet Devices Comparable to the iPad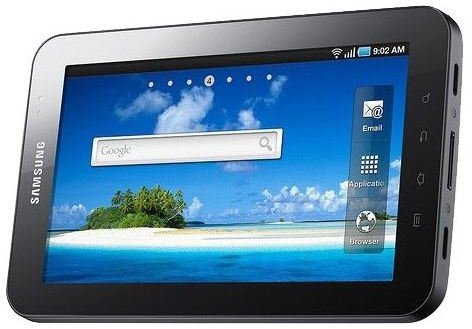 Source: www.brighthub.com
Kindle Fire HDX Is a Popular Holiday Tablet Choice: 10 …
Source: www.eweek.com
Why I Won't Switch To Lenovo's ThinkPad 8
Source: www.businessinsider.com