Hundreds of manufacturers market memory cards and devices built with SD standards in a variety of storage capacities, speed classes and three different physical sizes: SD, miniSD and microSD. SD memory cards are typically used in personal computers, video cameras, digital cameras and other larger electronic devices. The microSD and miniSD are commonly used in small electronic devices such as cell phones and tablet computers. Some memory card manufacturers offer adapters that allow microSD cards to fit into a traditional SD card slot. This gives you even greater versatility and flexibility to use the card in a mobile phone, as well as a computer or video camera.
To determine the right card that matches your device, always refer to the user manual of the device or contact the manufacturer. All memory card options are easily available on the market, produced and distributed by a wide range of manufacturers, at points of sale around the world, including pharmacies, electronics and computer stores and Internet sites. And it's important that you know the capacity limitations of your mobile device, as some card capabilities will not be possible to activate on your device. At the time we wrote this article the top-of-the-line cell phone limit is 64 GB.
Choosing the Best Card – What Memory Capacity Do I Need?
Manufacturers produce SD memory cards in a variety of memory capacities designed to fit your needs and budget. Today, products that use the SDXC standard will have the highest memory capacity and fastest performance when using Ultra High Speed ​​(UHS) standards. Products using SDHC UHS standards and will also enjoy faster performance. Your device manual should help you select the best memory card standards for your device.
You should consider how you will use a memory card to determine the right memory capacity and choose the speed. For cameras, consider the quality of image resolution of each photo, and for your MP3 player, the bit rate required for smooth playback without "gagging." Take a look at the table below for an idea of ​​the capacity and size of the most popular cards
2GB
4GB
8GB
16 GB
32GB
Movies
Better quality (13Mbps / CBR)
20 min.
40 min.
80 min.
160 min.
320 min.
Normal Quality (9Mbps / VBR)
30 min.
60 min.
120 min.
240 min.
480 min.
Smaller quality (6Mbps / VBR)
45 min.
60 min.
180 min.
360 min.
720 min.
Photos
10 Megapixels, 3648 × 2736, Better quality
770 photos
1,540 Photos
3,080 photos
6,160 photos
12,320 photos
Music
ACC, high quality MP3, 128Kbps
34 h. 7 min.
68 h. 14 min.
136 h. 27 min.
272 h. 54 min.
545 h. 48 min.
With these data, you can get an idea of ​​what a microSD card has to offer you. Typically, only high-end phones accept cards with a capacity greater than 32 GB, such as the Samsung Galaxy Note 2 and the Galaxy S3.
How to buy a microSD card?
Shop only at trusted stores. There are many fakes in the market and they are very similar to the original versions of the cards. And counterfeit cards increase the chances of having your data corrupted and lost, as well as having less durability and speed. Avoid headaches.
Price of cards
You may already find cards of lower capacities and speeds for less than $ 50. However, the most durable and reliable easily cost over $ 100. Kingston and Sandisk are the leading brands in quality, but they charge well for that. Our recommendation is that you buy such products outside Brazil, because here the price of a 64 GB card may exceed $ 200, while outside it does not exceed $ 150.
Is it overkill or worth a card capacity greater than 32 GB?
I have a Samsung Galaxy Note 2 phone and I recently bought a 64 GB microSD card . It is an exaggeration of capacity. However, I like to take pictures and make videos with high resolution and I will not always have a computer nearby to relieve the memory of my cell phone, which is only 16 GB. As I travel a lot and enjoy listening to music, the microSD card now offers me the option of storing such files for my entertainment, including some episodes of movies and shows that I enjoy. Also, with the SD adapter, I can use the same card in other devices that I buy.
With the market's tendency to improve the quality of files, I see this as a long-term investment as I know I will use this card on other devices as well. It's worth it, but only if you have extra money left over and want to invest in the long run.
Gallery
HTC DESIRE 10 PRO l 4GB+64GB ROM l Ori MY SET GIFT Worth …
Source: www.11street.my
Honor 9 review: A fabulous phone that's now only £300
Source: www.alphr.com
OnePlus 2 Review: Worth the hype?
Source: www.gizchina.com
Out of Milk Grocery List app now available for iPhone …
Source: mobilesyrup.com
OnePlus 2 Review: Worth the hype?
Source: www.gizchina.com
Samsung Galaxy Note 5 review – BGR
Source: bgr.com
Samsung Galaxy Note 5 Review: In-depth review of Galaxy …
Source: bgr.com
Fully Functional Covert Hidden A/C Wall Outlet Nanny Camera
Source: www.deluxecctv.com
Fully Functional Covert Hidden A/C Wall Outlet Nanny Camera
Source: www.deluxecctv.com
Fully Functional Covert Hidden A/C Wall Outlet Nanny Camera
Source: www.deluxecctv.com
Hands-on Asus Zenfone 3 review: budget metal?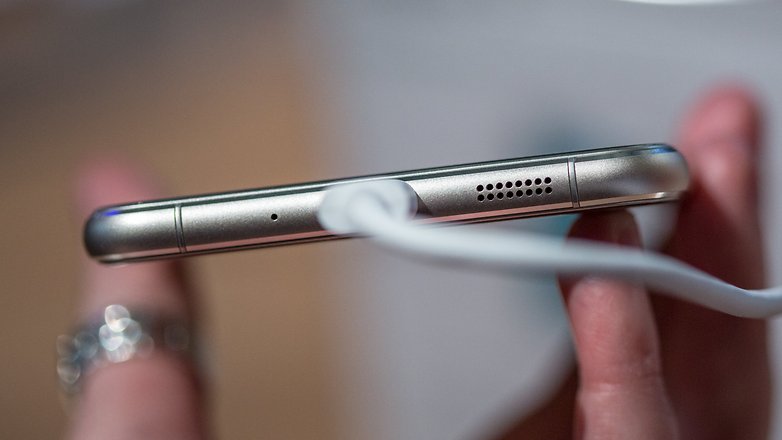 Source: www.androidpit.com
Music.Photo.Life.: Strontium Nitro Plus 64GB U3 MicroSDXC …
Source: musicphotolife.blogspot.com