If you have a tablet or smartphone, you probably do most of your actual work on a desktop or laptop computer, and use your tablet / smartphone primarily for casual web browsing and content consumption. But you can use your device to improve your productivity as well. As a tablet or smartphone is essentially a portable screen, why not redirect it during working hours as a second screen?
Apps to turn smartphone or tablet into second screen
To use your smartphone or tablet as a second monitor, you need to use some application for that. There are several, in different price ranges and for different handsets, including free. Apps work on Android, Windows Phone, or iOS systems. The best known are SplashtopXD, AirDisplay Free, iDisplay, REDFLY ScreenSlider, MaxiVista, each offering different advantages and disadvantages, as well as limitations for free versions.
All applications will need to follow the same setup steps that we will describe in detail.
What do you need to do to turn your smartphone or tablet into a second screen?
To use your tablet or smartphone as an extra monitor you need a few things. First, you need an application-compatible tablet or smartphone and an operating system on your PC or Mac that is compatible with the version for your computer in the application. Remember that, except in some cases, you will need a Wi-Fi connection so that your device and computer are connected to the same wireless network at home.
Once you have downloaded the necessary applications, and you are sure that the tablet and PC are connected to the same network, the installation and configuration processes are quite simple. Keep in mind that processes are very similar in every application. Usually you have to download the application on your tablet / smartphone, download an "app" to your computer, pair the two devices, and then adjust some settings to your liking.
Step 1: Install the app and name your tablet / smartphone
The first step is to install the app you can download from the app store to your smartphone or tablet. After installing, run the application. The first time, the application will usually ask you to enter a unique name for your device. The name can be anything you like, it only serves to identify the gadget during the initial setup phase for the application that you have installed on your computer. After entering a name, leave the application still working.
Step 2: Install the application on your computer
With the tablet / smartphone configuration almost complete, it's time to switch to your computer. The program that will connect the two handsets is available on the official website of the application. Always install using the default configuration options. When the procedure is finished, an icon will appear in the system tray.
Step 3: Connect to your tablet or smartphone
After opening the application on your computer, click Browse for Devices. A dialog box opens, and the application will scan your network to your tablet or smartphone. If the pair and PC are on the same network and subnet, and if the app is running, after a few moments the gadget should appear in the list of available devices, with its IP address and the name entered in the first step. Double-click the name of your device in the list of devices. A window should appear on the tablet screen with a unique number. You must enter this number in the connection window on the PC. Once you have done this, click OK and your tablet or smartphone should start acting as a second monitor in extended desktop mode.
Step 4: Adjust the settings
The app default setting places the tablet or smartphone in extended desktop mode and assumes the device is located to the right or left of the home screen. To change these settings , open the application menu on your computer and choose Settings from the menu. In the resulting window you can change some basic options such as the position of the device or if you want the program to start with Windows and check for updates. You can also set up your tablet or smartphone to mirror the computer monitor. However, for the mirror function to function properly, you can not set the PC resolution higher than the screen resolution of your tablet or smartphone.
Disadvantages of using your tablet or smartphone as a second screen
Using a gadget as a secondary monitor is definitely convenient, and that can be a real boost to productivity, but it's not quite like that. Although the peculiarities and incompatibilities of such a configuration differ from app to app, there are some drawbacks that we need to point out. Some settings may be disabled when the app is active and a tablet or smartphone is connected. In addition, the audio from your computer will not appear on the tablet, although the sound will continue to play normally through the speakers of your PC .
In addition, the performance of such applications is highly dependent on the speed of the wireless network. On a slower or more congested wireless network connection, you will notice a delay when dragging windows to and from the tablet / smartphone screen, and video playback is more likely to skip frames. Some applications may not process correctly as well.
Final considerations
Once you've synced your computer and tablet, your tablet or smartphone will work just like any other secondary display. You can drag your computer screen from your primary monitor to the gadget screen as if they were connected directly to the system. Regardless, the ability to have items such as widgets, instant messaging windows, or your inbox always open on a secondary screen can be useful. At the very least, you will have extra space that will be of great use .
Gallery
NetID+ (Plus) Enrollment Using Smartphone
Source: it.arizona.edu
We Love Our Tablet Second Screens During TV, Says Nielsen …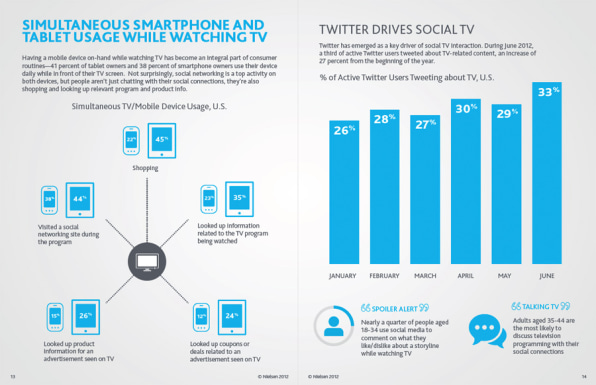 Source: www.fastcompany.com
GHOST RECON HQ, FIGHT FOR BOLIVA EVERYWHERE YOU GO
Source: ghost-recon.ubisoft.com
Logitech G910 Orion Spectrum Review & Rating
Source: www.pcmag.com
PSN | PlayStation App
Source: asia.playstation.com
iPhone Thefts Rise: Protect Yourself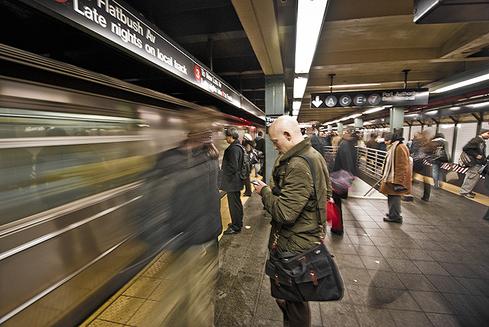 Source: www.informationweek.com
Turn Any Android Device into a Full-Featured Home Monit …
Source: www.doovi.com
Revelation 1:7 Wallpaper
Source: wallpaper4god.com
How To Unlock/Reset a Pattern Screen Lock on Android Device
Source: www.alltechbuzz.net
How to erase or reset your smartphone before selling it …
Source: www.cashify.in
20 Most Common Symbols and Images: Better known as Icons …
Source: www.mindmygadget.com
Cardiff City Football Wallpaper, Backgrounds and Picture.
Source: www.wallpapers-football.net
Tottenham Hotspur Football Wallpaper, Backgrounds and Picture.
Source: www.wallpapers-football.net
S Cloud, Samsung online storage could come in October
Source: www.technocrates.org
ET Recommendations: Apps, movie, book
Source: economictimes.indiatimes.com
Metal Gear Solid V: Ground Zeroes Xbox One Second Screen …
Source: www.xboxachievements.com
How to Use Your iPad or Android Tablet as a Second Display …
Source: www.theinternetpatrol.com
How to Use Your iPad or Android Tablet as a Second Display …
Source: www.theinternetpatrol.com
How to Use Your iPad or Android Tablet as a Second Display …
Source: www.theinternetpatrol.com
17 Best ideas about Smartphone on Pinterest
Source: www.pinterest.com