Huawei is a Chinese company that has been able to conquer gradually, but with great determination, a significant market share in the overcrowded mobile industry thanks to its great-value manufacturing.
Chinese society seems to be entirely willing also kicking off in another scope currently in vogue, namely that of the smartwatch, and apparently, he's doing it in style with its smartwatch Huawei Watch.
Let's find this device in this review of Huawei Watch!
Huawei Watch: Design and high quality materials
The sales package in which we find the Huawei Watch is well cared for, a sign that Huawei has absolutely wanted to leave nothing to chance and the impression you get in front of theelegant box is to have purchased a classic wrist watch and not a smarwatch.
In fact, this is the general idea that seems to have driven the Chinese company in designing this smartwatch, ie you want to ideally bring your product more traditional watches (vintagematters considered on average much more refined than their colleagues ' intelligence ') than to a wearable.
The package includes, in addition to the smartwatch, a European format 1A wall charger and magnetic charging dock. As we all know, the aesthetics and quality of materials are the first characteristics that the user notices any device and Huawei really gave their best. In fact, the Huawei Watch boasts a particularly elegant and refined design, very reminiscent of a Classic timepiece, approaching also the restive audience share the purchase of an aggressive and very often because of the smartwatch sporting design.
The size (diameter of 42 mm, thickness 11.33 mm, weight 49 grams case) provide some comfort on the wrist, are spacious enough to not impede the use, but not overly abundant from becoming an impediment in movement. The smartwatch Huawei Watch is particularly convenient, does absolutely sweating the skin and it really is aesthetically very appealing. The device from Huawei is made with quality materials, such as stainless steel 316 L, manufactured using a special process of cold forging, very resistant to corrosion and shocks.
On the chest there is "2 o'clock" the only button of the smartwatch with which turns on/off. On the back we find the sensor for measuring heart rate and the connection pins for the charging dock.
The straps are interchangeable and can choose between leather and steel according to our tastes.
Huawei Watch Display: nice and functional
Aboard the device has a 1.4-inch AMOLED touchscreen, covered by Sapphire (scratch and in some ways better than Corning Gorilla Glass) and especially "full-circle". In fact, the design of Huawei Watch comes after months of supremacy of rectangular dial, but made the device quite aggressive from an aesthetic point of view, the classic circular shape, in contrast, continues to seem like a great choice for companies who want to focus on sophistication and the decision by Huawei for a design like this appears completely random.
Returning to talk about technical issues, the resolution is 400 X 400 pixels with 286 PPI density and a contrast ratio of 10,000:1. The visibility is very good in any light condition and the viewing angle is quite large; You can choose whether to use the movement of your wrist so that the screen will "light up" with the rotation of the hand or leave it active.
Display colors are very vivid and vibrant. Unfortunately, absent the ambient light sensor and therefore the brightness should be adjusted manually.
The Watch-Face preinstalled, which means the "wallpapers" the smartwatch, are many and varied and can satisfy even the most demanding tastes, changing from classic and elegant to sporty backgrounds. Of course, if the Face of default there meet you can easily download more from the Play Store.
Huawei Watch: Hardware and Battery
On the smartwatch Huawei Watch we find a Qualcomm Snapdragon processor 1.2 ghz, 400 from a RAM from 512 MB and 4 GB internal storage. The device has a battery 300 mAh who, according to the company guarantees approximately 1 and a half days of autonomy.
Considering the many features we expect a relatively small battery life and "only" 300 mAh initially perplexing, but, on the contrary, we must admit that beyond "bias", the battery life has proved to be a pleasant surprise. In fact, with the Always-On device function gets to about 30 hours, while if we hold off on wearable overnight, the Huawei Watch can even get there about two days with a full charge.
Useful, in this regard, even how Doze, blowing out child processes and unnecessary. To contribute to energy saving is also of course the aforementioned Super elegant and functional AMOLED display, thanks to which the black pixels are actually turned off and do not consume energy.
As for charging, it must be said that this proved to be very fast, about 45 minutes by shipper owner. During charging, the display will show the progress and interface, because the fact that we will have to put the device on a surface during this operation, the Huawei Watch cannot be used as "night watch" as with other smartwatch as 360 motion.
Huawei Watch: Operating System
Regarding the OS, Huawei Watch, like many other top companies emblazoned boasts smartwatch aboard Android Wear and is compatible with both iOS (8.2 and above) that with Android devices (4.3 and above). However, we must emphasize that the smartwatch with Android Wear appear limited if we use an Apple device.
Huawei Watch how Activity Tracker
Also under the aspect of Activity Tracking, the Huawei Watch, being an Android Wear is sold with the App Google Fit already preinstalled. However, thanks to the partnership with Jawbone the user can also choose to use the company's application on Huawei Watch, exploiting the personal coach platforms.
The only drawback is the fact that the device is not equipped with GPS, unlike many renowned fitness tracker; to mitigate this, simply connect the smartwatch to our Smartphones that use Google Maps that will make us by GPS.
In fact, the smartwatch also integrates a pedometer and a reader for heartbeat, which collect data relating to our activities during the day that we can see through Google Fit or our favorite App.
The Chinese company, as highlighted also on the official website says that the device is capable of understanding through his accurate sensors to which we are dedicating physical activity, for example, we are running or walking. Unfortunately, in this regard, we got mixed results.
Gallery
MWC 2015: Huawei Watch, Talkband B2, and Talkband N1 announced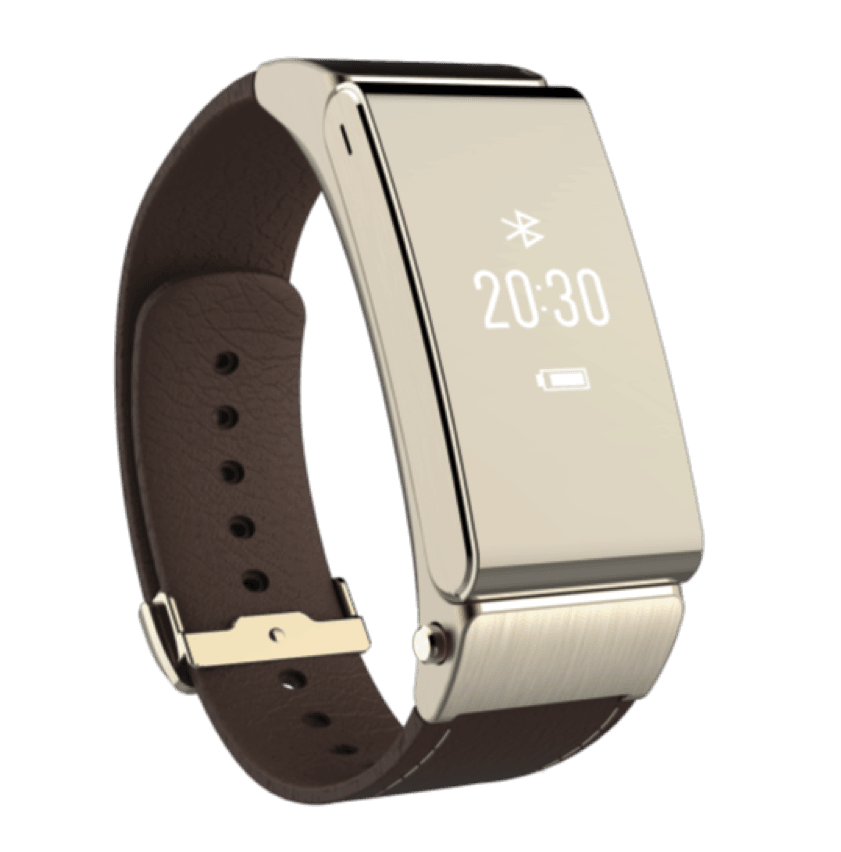 Source: telecomtalk.info
Huawei Honor 7C Smartphone 4GB+32GB
Source: www.vopmart.com
HUAWEI E5330 UNLOCKED BLACK HSPA+ Mobile MIFI WIFI 3G 4G …
Source: picclick.co.uk
VK
Source: play.google.com
Check out the NEW Huawei Nova 3i #NovaStar – Brand …
Source: brandmagazineph.com
Verizon's Wear24 Android Wear 2.0 watch is debuting May 11 …
Source: www.androidcentral.com
Mayan Calendar for Moto 360
Source: facerepo.com
gas mask graffiti character by wizard1labels on DeviantArt
Source: wizard1labels.deviantart.com
Coque miroir iPhone 6
Source: www.macmaniack.com
Inferno
Source: krash-head.deviantart.com
Samsung Gear 2
Source: schlaues-zuhause.de
montre telephone pas cher ou d'occasion sur PriceMinister …
Source: www.priceminister.com
Mega Stone for Moto 360
Source: facerepo.com
Bracelet cuir 3 en 1 Hoco Birkin Style pour Apple Watch …
Source: www.macmaniack.com
Coque soft touch style marbre MacBook Pro 13"
Source: www.macmaniack.com
Chargeur sans fil carré pour iPhone 5 5S 5C 6 6 Plus 6S 6S …
Source: www.macmaniack.com
Coque Effet Marbre iPhone 6 Plus/6S Plus
Source: www.macmaniack.com
Huawei Watch 2 details leak, features include cellular …
Source: www.phonedog.com
Huawei announces Watch GT and Band 3 Pro: Made for urban …
Source: www.zdnet.com
HUAWEI E5331 UNLOCKED BLACK HSPA+ Mobile MIFI WIFI 3G 4G …
Source: picclick.co.uk