Every year, hosts an event called Orange Orange Partner Camp. This year it was held in Florida, specifically in Cape Canaveral from 15 to 17 December, and the invitation of Orange, that you wrote was there to cover the event.
Orange Partner Camp consists of a series of talks, some more techniques and others less so, a competition for innovative ideas and a round of appointments to meet leaders of various sections of the operator. The environment is quite informal, could see very few ties, is encourage conversation. In short much, Partner Camp used to hold contact startups and developers with Orange. But say this is very little. They have been a very intense days of which I will try to tell you what most caught my attention.
The convergence
This is a very extensive subject on which I promise to write more in the future. According to who examine it, the concept of " convergence " has different meanings. We can say that convergence implies a dissolution of boundaries between devices, services and networks. For example, for Orange, a media company that provides mobile and fixed networks is offering services better integrated, more complete. For us, the users, the question is better technology, use what suits us at a given time.
During the Partner Camp I've seen YouTube videos on a television, using the same widget with which you could see on the mobile. Soon we see a movie recorded on a memory card from the neighbor's house or make a video conference between a mobile phone and a television. Are just some of the many examples of what convergence.
The big three that operate in Spain have fixed networks. It is quite possible that in 2009 we will see new initiatives on issues of convergence. And economic crisis, ultimately, the users are to decide aspects of these new services are the most interesting.
Access, Linux and LiMo
Access is one of the largest companies in the world in terms of mobile software. They were the inventors of the i-mode and are now behind the LiMo Foundation with its operating system based on Linux.
I attended a quite technical session on Access Linux. The system is based on Gnome and face the user, apparently, is quite similar to the iPhone. The Access Linux Mobile will be, in principle, monotasking. The idea is to save the device resources, but as in the Apple system, mechanisms are established to conserve at the same time the State of the application at the time at which it was interrupted. However, unlike the iPhone, Access Linux will be launched with a notification system that allows running applications in the background.
On paper, the Access Linux promises enough. It is based on known technologies and has been sought to obtain the maximum performance. We hope that soon the mobile first reach market LiMo to be able to check it.
The end of the golden cage
I had a conversation with the kids who are dedicated to the " orangizacion " mobile. They were quite young and Yes, are those who create those fimwares adapted to the operator that so little like some. The good news is that they know that not like the work they do some. The bad news is that we are only a minority, about 10 percent of customers don't want to have a cell phone adapted to the operator.
The first surprise is that what they call the " signed " from a mobile costs between 6 and 12 months of time. It is a slow process trying to accelerate. Also expect me that they considered by 10 per cent to the Maverick, I think it is a very high figure. I understand that most people want simple things, that work with only press a couple of buttons. While this is the case, the firmware adapted to operators will be the dominant pattern.
The best of the interview was when they recognized that " also change SIM four times a day ", i.e., are young people who fully understands the problem. They said that in the future, the process of " signed " and approval of terminals in Orange will involve further customization by the user. I hope so.
Widgets and Nokia N97
It is curious that many of the talks would have widgets by subject. I have said it once, I think the boxes are an ideal way to take web 2.0 to mobile. There are still quite a few steps for giving, but the Bondi initiative is, to my mind, go in the right direction.
Meanwhile, the 5th Edition of S60, Nokia 5800 XpressMusic and the N97 future have one thing in common: they have WRT 1.1. This means that through HTML and Javascript, it is possible to gain access to the most interesting features of the phone. Make a call, send a message or know the site where we are now, are some of the new tools that can take advantage of programmers or web services. It remains to be seen if someone takes advantage of this little gold mine, but progress is already on the market.
In addition to widgets, one of the engineers of Nokia He was teaching me the N97. As a first impression tell that it was not heavy, I found it similar to the N95. By contrast the keyboard, to be sliding, has some keys with very little relief, so it will have to wait to launch the final model to see if it is convenient when writing.
You switch to the dark side
One of the most interesting talks was provided by a group of " venture capitalists ". The VC or " business angels " are companies that invest in generally technology companies that are beginning to create or sell their products. The talk began with the phrase " Ok, know it. We are the dark side". Accept investment has meant for many startups lose control over your product, your company, or, in many cases, an endless and useless paperwork.
There was much like this and the crisis affecting some technology companies. Despite the situation, the VC still invest and there are companies that are getting pretty sums in this way. We can say that the issue has moderated, although half a million dollars is the minimum figure that there are shuffled. Also required more realistic positions by entrepreneurs: outsource, monetize clearly or even selling the company, sometimes, some ideas which we will have to assume if we go over to the dark side. As banks have been, this funding is an issue to study if we want to launch our enterprise.
Another interesting point about which you spoke is the combination iPhone-App Store, that break the traditional way, above all in the USA, reach the market through the phone operator. A new path has been opened, it applies not only to the iPhone, which multiplies the chances of success for those who want to sell their mobile applications. There was also a touch of attention. This industry has many aspects and players, not always think of the end-user as objective. One of the examples presented as a success story: a program that unifies different solutions and helps Orange customer care centers management.
Conclusion
For some time you can clearly see that the operators are not the work of becoming mere suppliers of network, feels fear to the " dumb pipe ". Its objective is to offer more and more services of quality that distinguished them from their competitors. To achieve this they need people and innovative ideas, and a good way to attract them is through the Orange Partner Camp style events.
Perhaps for some continue having a bad image looking for the operator as a partner. During that run, I think that it is, at least, a way to try to. Establish contact with Orange, or with other operators, is simple, but nobody is fooled: go slowly polishing the product and ultimately settling the basis of collaboration. If the idea is good, having an operator as a partner can be the fastest way to launch it in several countries.
What I liked in terms of Partner Camp is having the opportunity to share views with people of all kinds within the industry: entrepreneurs, programmers, designers, heads of marketing or simple employees. Even for someone like me, who at first just going to observe, is an enriching experience. I have collected lots of information and new ideas that you'll already counting in next entries. I have also heard a lot of rumors that, if true, will make 2009 a very interesting year.
It was a little sad not find any Spanish among the innovators who attended the event. Mobility and telecommunications are one of the pillars of the world today, and I think that there are very good people in our country to achieve success by working on these issues. In fact if I could talk to a Spanish, but it had not gone to any competition. Your company has spent years working for Orange, and although he is in Madrid, now lives in Miami, but this … good … this is another story.
Gallery
Playa Schedule for 2013 – Chakralicious Camp
Source: chakraliciouscamp.org
John Muir Association.org
Source: www.johnmuirassociation.org
John Muir Association.org
Source: www.johnmuirassociation.org
Who is Gretchen Rossi dating? Gretchen Rossi boyfriend …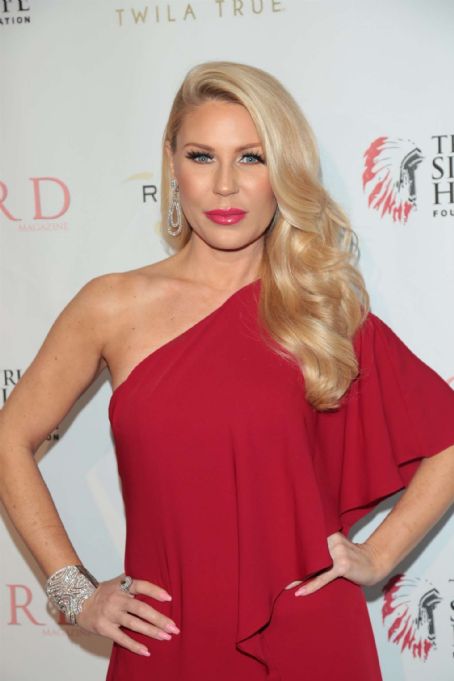 Source: www.whosdatedwho.com
barcelona-panorama-camp-nou
Source: www.futbaltour.sk
Modellnews: 2018er KTM SX Modelle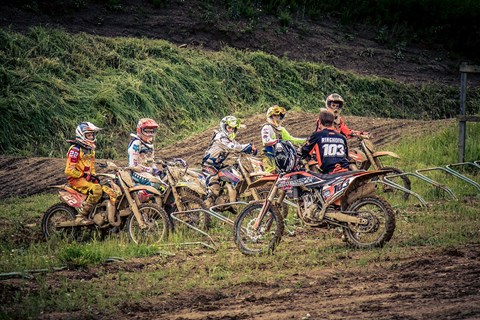 Source: www.1000ps.at
Parcouring
Source: parcouring.de
Boy Band(partner) – JFK Dance Camp 2008
Source: www.youtube.com
Mazanga, les vampires du ballon orange » Archive du Blog …
Source: mazanga.unblog.fr
Cocoa Beach
Source: www.flickr.com
Cocoa Beach, Cape Canaveral
Source: www.flickr.com
Cocoa Beach, Cape Canaveral
Source: www.flickr.com
Orange Group March: Climate Camp 2008
Source: www.indymedia.org.uk
Orange Group March: Climate Camp 2008
Source: www.indymedia.org.uk
〔習〕ビリーズブートキャンプの効果アップ法!ビリーから直接指導| オレンジスカイの興味津々
Source: orangesky.jp
The 'Orange Start Up Programme'
Source: www.slideshare.net
Cocoa Beach, Cape Canaveral
Source: flickr.com
YMCA campers enjoy Catalina getaway – Orange County Register
Source: www.ocregister.com
Tai Shin Doh – Photos
Source: www.taishindoh.org
Camp de Guantánamo — Wikipédia
Source: fr.wikipedia.org